CV-19 Response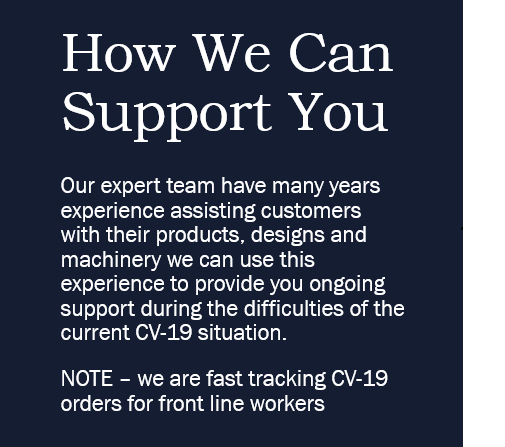 Some of the areas we can help with include;

• Tape sealers – for hospital gowns, coveralls etc
• Lasers – for laser cutting out components with increased efficiency
• Ultrasew – used in surgical gowns and other medical PPE, such as masks
• Tapes & Adhesives – our team can help recommend tapes and adhesives for medical items
• Strip cutters – ideal to speed up production
• UK slitting capacity– we can arrange slitting support
• Bonding – hot press applications
• Technical support – full support available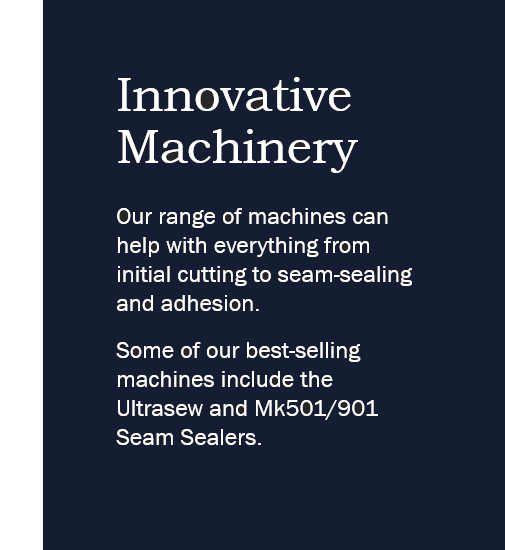 H192 Ultrasew Machine
The Ultrasew can provide totally watertight seams, which are less bulky and use minimal seam allowance, improving both comfort and appearance.
It is used extensively in the manufacture of masks, surgical and isolation gowns, as it allows for a completely impermeable seam – to protect against potentially contaminated fluids which may contain pathogens.

Mk501 Seam Sealer
The Mk501 Seam sealer is designed to provide ease of operation, consistency and quality complete with a range of optional modular attachments to provide extra versatility.
Used in the production of masks and protective coveralls, it can reinforce the seams and joins for a 100% waterproof seam.

SC-200 Strip Cutter
A free-standing, robust, heavy-duty unit, the Strip Cutter system is capable of handling the toughest strip cutting tasks.
It can cut to length and seals the ends for Velcro's, zippers, cords and all types of trims used in gowns and masks.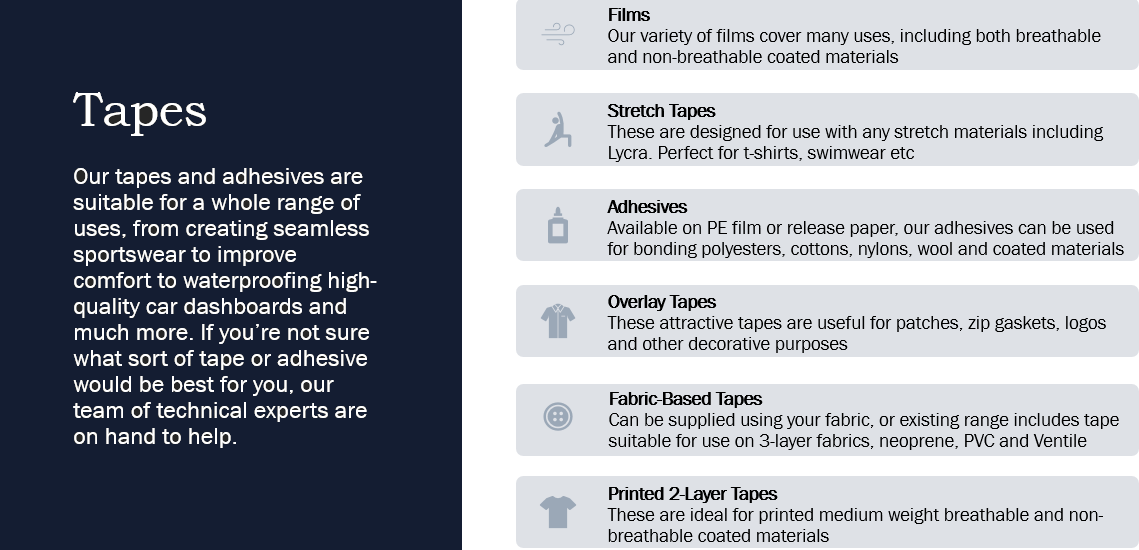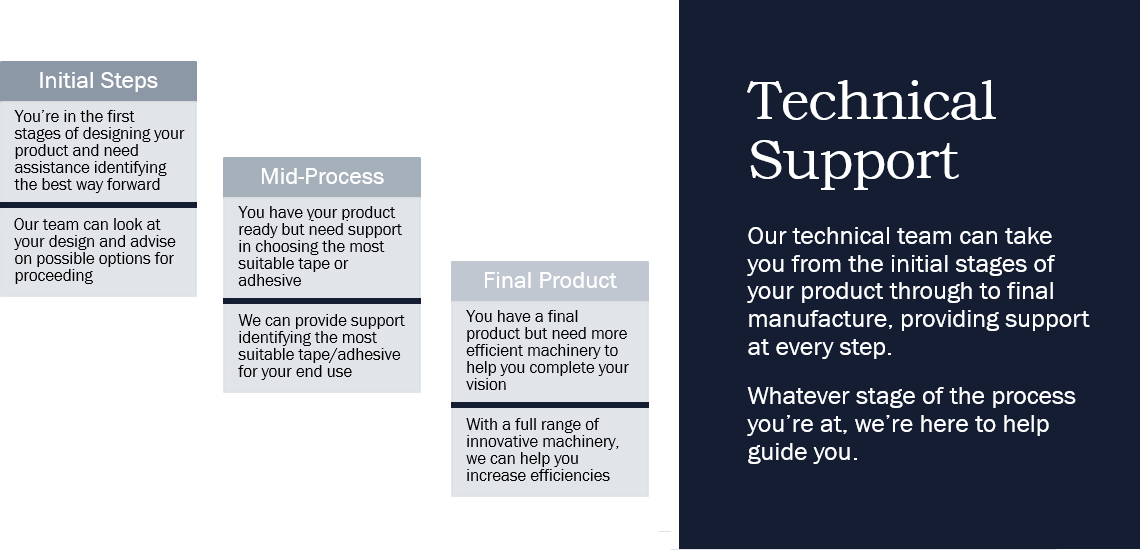 After CV-19
The world post-CV19 will be a very different place.
Demands and changing priorities means manufacturers may need to change their manufacturing capabilities as worldwide demand continues to change.
Ardmel can help you explore these new and exciting possibilities – our machines are versatile and flexible.



If you are interested in any of these areas, or need other support, contact our team at sales@ardmel.com