TE-81 Hydrostatic Head Tester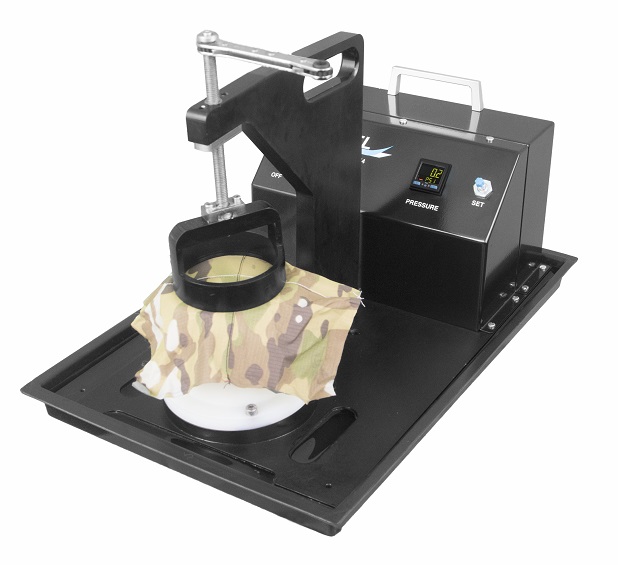 This TE-81 Tester is one of the lightest machines of its kind on the market. It is used to measure the water penetration resistance of fabrics and seams, providing a quick and accurate test result.
The specimen is secured by means of a hand operated clamp. Once the process is engaged the pressure is controlled in a slow and even motion to avoid extreme exertion on the material. The TE-81 is designed to eliminate air bubbles as the test pot automatically removes any trapped air.
The digital gauge can be read in either kPa (kiloPascal) or psi (pounds per square inch) or Bar.
The test specimen is then visually observed for any evidence of water penetration.

Portable
The unique power supply options of mains supply, battery o rechargeable battery mean the TE-81 is fully portable. The Hydrostatic Head Tester is supplied with a 230vac power supply, but can also be operated off a 12vdc battery.


---
Operation
| | |
| --- | --- |
| | - Clamp the fabric onto the test pot, flick the switch and set the pressure with the set knob |
| | - The digital gauge can be set to psi, bar or kPa |
| | - Once the test piece is clamped, the TE-81 can reach 10 pounds (0.7 bar/700mm) or set pressure in under 10 seconds |
---
---
SPECIFICATION
Machine Details

Power Requirements
- 230 V AC 50 Hz single phase 1 Amp
Pressure Gauge
- 0-14lb (11kPa, 1 bar)
Optional Power Supply
- 12v dc rechargeable cell (requires additional charger)
Dimensions
- 330mm x 520mm x 370mm
Weight
- 120kg (net)
---