Machinery needed for garment manufacturing
If you are starting a new business in the garment industry then congratulations. Whether you are creating a fashion brand, a sports label or some kind of similar clothing brand for sale in retail stores, you need manufacturing capabilities.
At Ardmel, me are one of the global leading manufacturers of leading garment machinery. Along with out seam sealing tapes and adhesives, we have built a name as the go to brand for technologically advanced Ultrasonic machines, seam sealing machines, testing, bonding and cutting machines.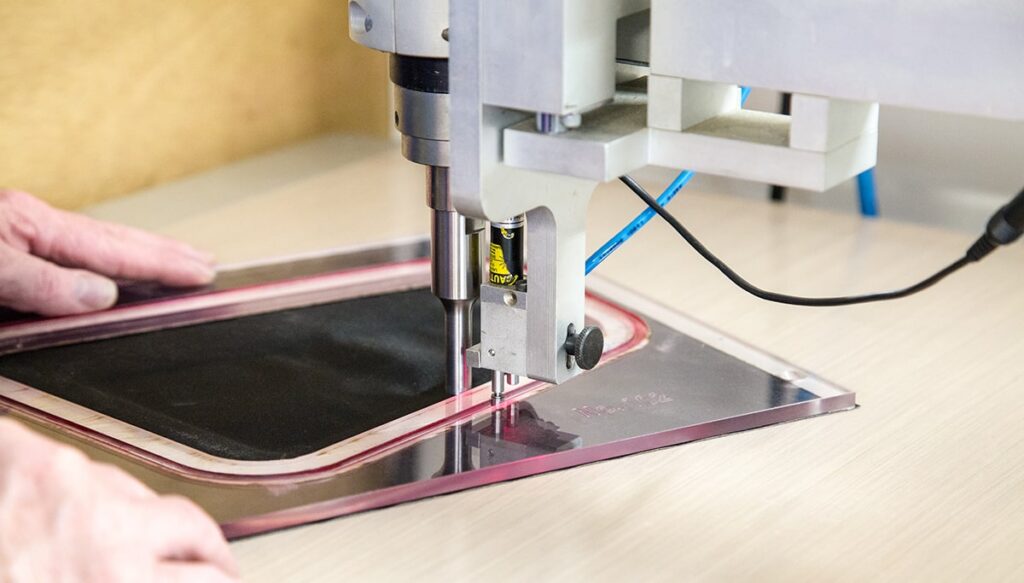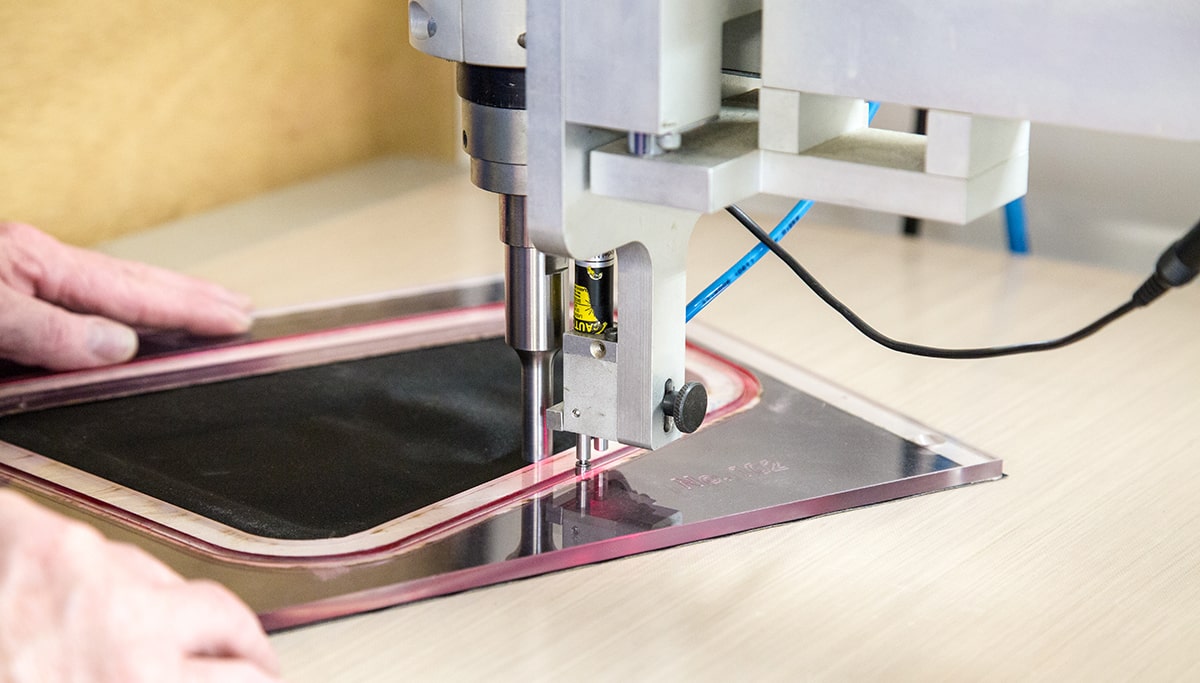 And while the right fabric is a large part of a successful clothing range, there are many manufacturing machinery types that you will need in order to fully enter the world of garment manufacturing.
Laser Cutting Machines
Ideal for a huge range of market sectors and with advanced software controls, our laser cutting machines provide cutting edge solutions tailored to your requirements.
Sewing Machines
Our Ultrasew Sewing Machine is The Queens Award for Innovation winner using advanced ultrasonic technology to bond textiles together without needing thread. Combined with our equally advanced Jig Cutter Machine, we can provide precise and powerful results using the power of sound waves. No fraying, no punch holes and an easy operating system are all ingredients that come together to produce powerful results.
Seam Sealing Machines
From our first seam sealing machine, the Mk-1, all the way to the latest evolutions that have followed, we are a key player in the seam sealing market.
While you can still find the Mk-1 in use today (a testament to our products durability), our latest offerings have evolved and advanced over the last half century and feature advances like touch screen technology, temperature and air supply feedback systems and automatic energy saving systems. All designed to continually push our range forwards and allow us to lead the way in garment construction technology.
Bonding Machines
From uncoated and coated fabrics to laminated fabrics, our range of bonding presses gives you the control for excellent adhesion results.
Capable of maintaining parallelism throughout the curing process for a superior result, we are experts in the manufacture of bonding presses for use in fabric bonding that is used in sports clothing, PPE, performance fabrics and so much more.
Testing Machines
From simple to use and portable hydrostatic head testers to powerful tensometers that are easy to use. Our fabric testing range of machines have been designed and developed for simple use and reliable readings.
---
Find out more
Depending on what sub sector of the garment manufacturing industry you are looking to enter, you will not need the full range of machines that we offer. But with a firm understanding of what you want to achieve with your brand and your garment range, we can advise you on everything you need to know about our range and how they can help you to construct a stronger, more durable final product.