Laser Cutting Machines
With their low cost, incredible flexibility and accuracy, laser cutting and engraving machines are a popular choice not just in garment construction but in so many different industries.
Why should I consider a laser cutting machine?
They are great for so many different uses and jobs from cutting to engraving. With a 'feather free' cut on so many surface materials, a laser cutting machine can be used for multiple roles and are an affordable option for companies big and small.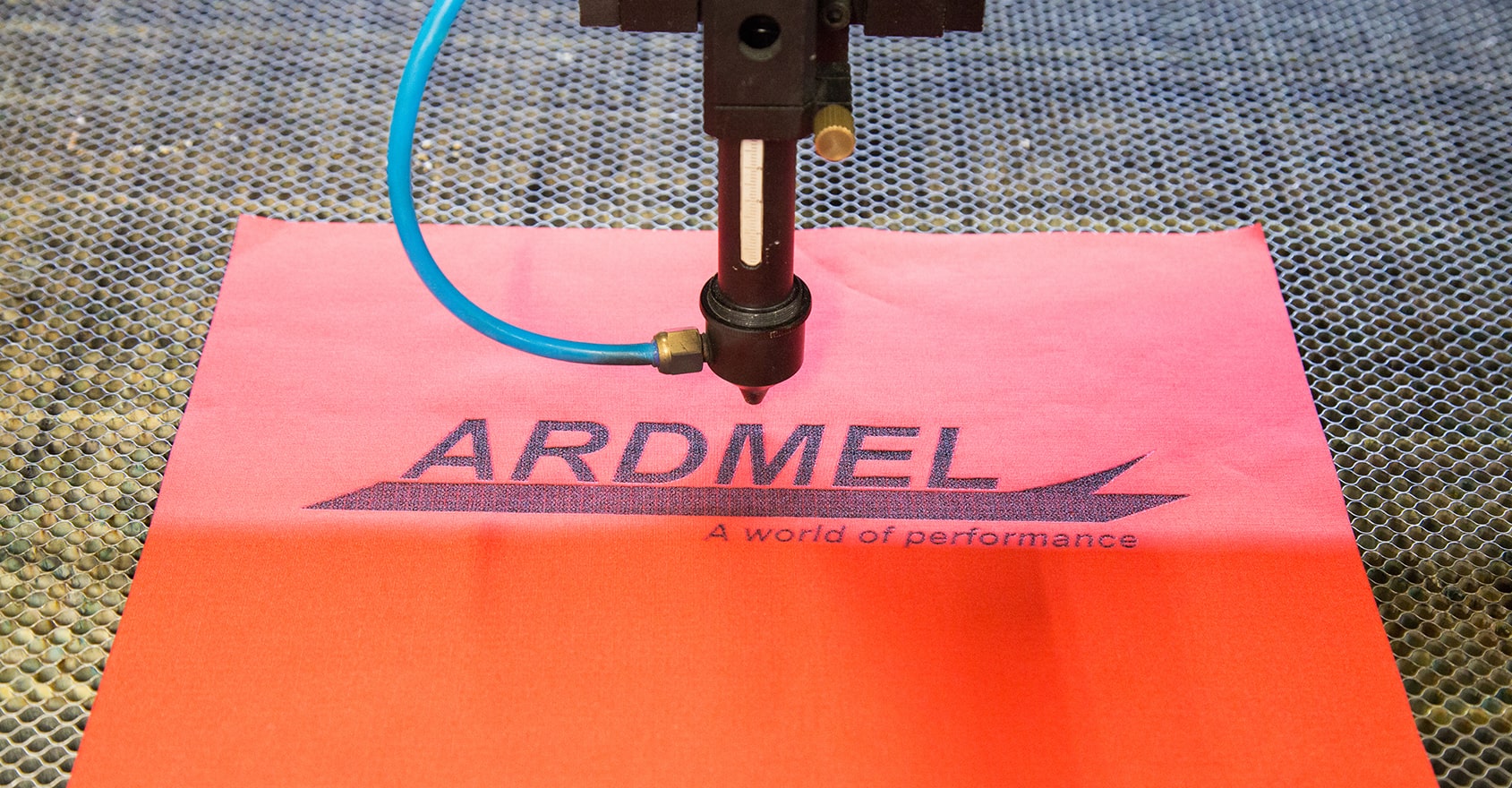 What can a laser machine be used for?
Laser Cutting Machines like the LS450 Machine by Ardmel is incredibly well suited to the cutting and engraving of a wide range of materials including:
textiles
wood
plastics
leather
paper
card
sign making material
While our laser cutting machine doesn't cut through metal in standard form (though it can with additional fittings – please speak to our sales team for more information), our CO2 laser cutting machine is particularly well suited for engraving a variety of metals.
It means that our laser cutting machine can be used for things like:
Metal Sheet Cutting
Plaque Engraving
Model Making
Plastic Fabrication
Sign Making
Woodwork
Leather Engraving
Fabric Cutting
Material Cutting
And more…
Are laser cutting machines reliable?
Laser cutting machines are both reliable and cost effective methods of cutting and engraving so many materials. With low running costs and affordable spare parts options, our laser cutting machines prove a popular choice in so many industries that look for reliability and precision in one package.
Our LS450 Laser Cutting Machine is also equipped with a water cooling system that increases the lifespan of the machine and prevent damage to the equipment.
What is the cutting speed of a laser machine?
While it can vary from manufacturer to manufacturer, we are proud to offer our LS450 cutting machine with an incredibly fast 150mm/sec cutting speed.
Are there any other benefits to a laser cutting machine?
With improved accuracy, laser machines can allow you to truly embrace versatility in how you use the machine. Its simplicity comes in the software that can be used with different file formats such as AI, BMP, DXF, PLT and DST, giving the freedom to work with different software such as Adobe Illustrator, Adobe Photoshop, Auto CAD, Scoreling, etc
You can take advantage of layer processing in order to change the cutting sequence on an operation. An invaluable function that provides an accurate and clean finish and can cut out a whole section of extra production time.
And finally, while laser cutting machines are an affordable choice, if you choose to use a laser cutting machine for your manufacturing needs, you will also be able reduce labour costs, speed up manufacturing processes and improve productivity. This all translates to future savings that can pay off the initial cost of a laser cutting machine very quickly.
---
If you would like to know more about our Laser Cutting Machines, their uses and how they could fit into your manufacturing and production plans, please call our Sales Team today to discuss your unique and tailored requirements.